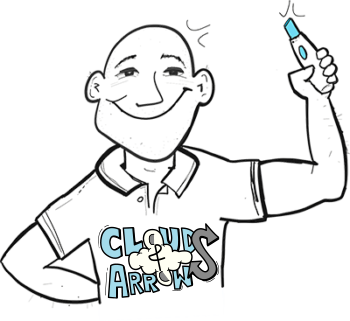 Santosh Nair
Graphic Recorder | Voice Over Artist
My today is a culmination of my two decades of corporate consultancy.
I have had the opportunity to work with people and situations across various industry verticals like education, entertainment, utilities, oil and natural gas, retail etc. This experience has taught me that every person or organization is in the quest of moving from here to there and this led me find ways to support such journey.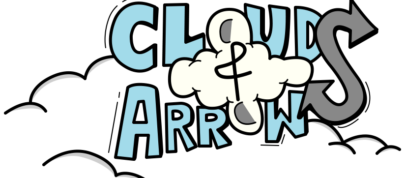 The significance of "Clouds & Arrows":
CLOUDS represent the condensed conversations, thoughts and ideas that are generated by the group, while ARROWS paradoxically depict the direction and offshoots of thoughts;
& signifies the value in bringing together of thoughts and direction via the power of Visualizations.
The confluence and interplay of all the three concepts - "Clouds", "&", "Arrows", aim to generate insights and focus to the group during and post the event.
Why And What?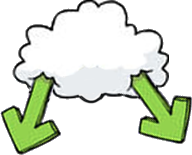 Why Graphic Recording ?
Cave men relied on art form that helped convey strong messages in simple and easy to consume manner. Today more than ever before, communities and businesses are again relying on visuals to capture ideas and conversations.
Creative communication is my passion and hence I Graphic record which aims to engage the viewer with key highlights of the conversation and making it easy for groups to gain insights from the models, art and text captured in the recording.
What is Graphic Recording ?
While the term can be a misnomer, every Graphic recording is the art of listening to key messages in conversations and translating it live, into art..a shared picture that supports group learning or more importantly – a lasting memory in the group.
Worldwide it is also called scribing or graphic facilitation.
Graphic recording is employed in brainstorming events, conferences, workshops, trainings and meetings across a wide range of organisations and communities who believe in innovation as a philosophy.